Anderson Clarkson Brown, PLLC is a progressive law firm in the Phoenix, Arizona metropolitan area providing litigation, business, and general counsel solutions to its diverse, nation-wide clients.
We strive to excel in everything we do, from the forward-thinking strategies we give to business and litigation clients to written and oral presentations we make to mediators, arbitrators, judges, and juries. All of our attorneys have practiced with the biggest law firms and best lawyers in Arizona; collectively, we offer our clients expertise gained in multi-jurisdictional practices, judicial clerkships, and hands-on business ownership.
We offer a broad range of services and pride ourselves on engendering enough confidence in our clients that they look to us for all their legal needs.
Please review our practice areas and our attorneys' biographies to get to know us better. We look forward to working with you.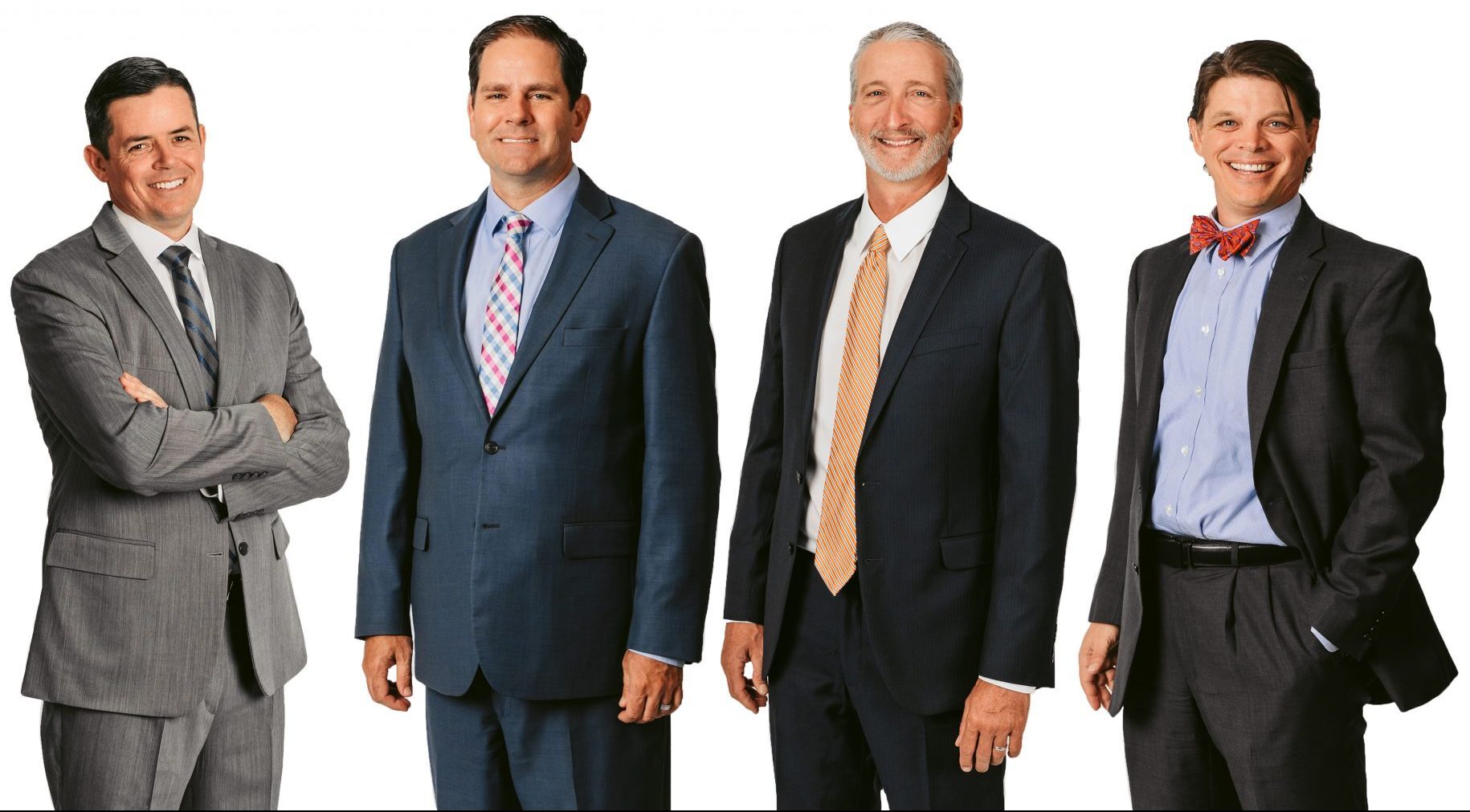 LITIGATION
Our litigators pride themselves on their experience, efficiency, effectiveness, and creative problem-solving. We are dedicated to protecting clients' interests whether it is through the judicial process of alternative forums of dispute resolution. We recognize that litigation can have a substantial impact on our clients' businesses, personal and professional lives, and their bottom line. We work with our clients to formulate practical and creative solutions that meet their legal and personal needs. Our litigation team is agile: we are equally effective in minor legal disputes as well as "bet the farm" business litigation.
Our litigators have handled countless cases across a variety of industries—ranging from banking and finance to real estate and healthcare—and in many practice areas, including lending disputes, construction defect, commercial landlord/tenant, agriculture, consumer finance (FCRA, FDCPA,TCPA, all things CFPB and others), intellectual property, class action defense, product liability, bad faith insurance litigation, and employment. We offer both trial and appellate services and have extensive experience in state, federal, and administrative courts in Arizona, New York, New Mexico, Colorado, Idaho, Montana and many other states throughout the country.
We represent clients ranging from private individuals, small businesses and start-ups to large corporations and lending institutions.
BUSINESS TRANSACTIONS
Our transactional attorneys are known for providing effective representation in abroad range of commercial transactional matters. We take pride in becoming intimately acquainted with our clients' business goals, models, and needs. And we have a strong record of achieving optimal results for our clients.
Our transactional attorneys are creative, practical, and can make otherwise complex business matters understandable and manageable. We represent clients of all shapes and sizes—from individual entrepreneurs and family-owned businesses to startups and multinational corporations. We are also experienced in business transactions involving two niche areas: religious institutions and agriculture. Call our attorneys to find out more about this expertise.
We have considerable expertise in negotiating, interpreting, drafting, and assisting with the enforcement of a wide range of transactional documents, including complex corporate and real estate transactions, stock sales, asset purchase agreements, financing agreements, governance documents, employment agreements, leases, construction contracts, and licensing agreements. The firm's transactional clients include lending institutions, suppliers, resellers, vendors, manufacturers, consultants, distributors, wholesalers, and strategic partners.
REAL ESTATE
Real estate is a key component of our transactional and litigation practices. We are honored to actively serve clients in nearly every segment of the local and regional real estate sector. We routinely advise on a wide array of real estate matters including acquisitions, financing, commercial development, residential construction, property management, leasing, and landlord/tenant disputes.
Our attorneys take great pride in their comprehensive approach to assisting clients achieve their real estate goals. Our firm provides valuable counsel regarding the following real estate matters:
Acquisitions and dispositions;
Financing;
Leasing;
Agriculture;
Mechanics' lien enforcement;
Commercial development;
Foreclosures;
Residential construction;
Construction defect claims;
Easements and boundary disputes;
Landlord/tenant disputes; and
Property management
CONSTRUCTION
The construction attorneys at Anderson Clarkson Johnson Brown, PLLC have the industry expertise and experience to help our clients navigate every step of a construction project—from inception, licensing, and financing to construction, operation, and sale. Our clients include owners, developers, general contractors, subcontractors, architects, engineers, construction suppliers, and other real estate professionals.
We have real world experience in the construction industry and know the pitfalls to avoid as well as the steps to make the construction process as smooth and cost-effective as possible. We value dispute resolution that avoids litigation but are ready and willing to prosecute and defend our construction clients' rights.
We have defended hundreds of construction defect litigation matters, prosecuted breach of contract claims, enforced indemnity obligations, effectuated lien foreclosures, and defended administrative licensing claims. We have a long history of effectively representing all the interests of our construction clients.
Our construction expertise includes litigating and arbitrating:
Bid challenges;
Breach of commercial and residential contracts;
Breach of fiduciary duty by contractors, architects, and other building professionals;
Construction defect, warranty, and workmanship claims;
Defective materials and equipment;
Delay and disruption;
Fraud and misrepresentation;
Inadequate projectmanagement;
Incomplete or defective design;
Insurance and surety disputes and claims;
Mechanic's liens, materialman's liens, and bond claims;
Prompt-pay claims;
Purchaser Dwelling Act;
Registrar of Contractors (ROC) consumer complaints;
Registrar of Contractors (ROC) administrative hearings;
Safety violations; and
Unjust enrichment claims;
BANKRUPTCY
Federal and state insolvency and restructuring laws can often require tough financial decisions, and result in difficult legal battles. Whether reorganization, liquidation, transaction or litigation experience is needed, our attorneys provide the expertise and detailed knowledge of bankruptcy law and procedures to provide every advantage for clients in overcoming these business and legal challenges.
With over 20 years of experience, our bankruptcy attorneys have the expertise to assist creditors, debtors (large and small businesses and individuals), trustees, receivers, buyers, committees and anyone else pulled into the world of bankruptcy. We also have extensive experience with bankruptcy appeals.
Our bankruptcy attorneys have worked on cases across the country and are admitted to practice in Arizona, New York, New Mexico, Colorado, Idaho and Montana.
FINANCE
With key insights into the world of commercial finance, our Phoenix-based business attorneys have the market knowledge and business acumen to provide sophisticated counsel in all types of banking and financing transactions. Our attorneys have a wealth of experience across different sizes of transactions, ranging from initial financing for startups to multi-million-dollar financing packages for international companies. We structure acquisition financings involving both private equity and strategic buyers, represent a range of financial clients in documenting their investments in mezzanine products, advise clients on leveraged financings, and represent clients in aspects of project, equipment, and energy finance.
Additionally, we have vast experience in agriculture finance. Several of our partners grew up farming. One of our partners currently operates a dairy. We have worked on agriculture finance issues in many states and are familiar with law applicable to national and community bank, Farm Credit Associations and private lenders. Whether you are the buyer or seller or financial institutional, we can assist you–we not only talk the talk, but walk the walk
Intellectual Property
Our attorneys maximize and protect the value of clients' intellectual property (IP). With our attorneys' knowledge of our clients' business operation and the services and products provided, we provide effective services in advocating our clients' IP rights, including IP registration, management, licensing, protection, and enforcement.
We can help evaluate your IP rights and provide strategic counseling on how to promote, solidify, and protect those rights. We regularly assist clients in developing and protecting their brands through the registration of trademarks, service marks, and trade names. We regularly draft and evaluate license agreements, assignments, and agreements that deal with the transfer of IP rights.
We can litigate to advocate our clients' IP rights. Our attorneys are experienced in the local and national enforcement and defense of our clients' IP rights and have litigated in numerous courts in the United States.
OUTSIDE GENERAL COUNSEL
We take pride in our business clients coming to us with all of their business needs. For our clients who need regular legal advice—but do not want to incur the expense of full-time in-house counsel—our attorneys (one of whom previously served as in-house counsel) provide a one-stop shop for dealing with their business challenges. Our clients trust us to help them find the best way to manage their businesses.
We provide outside general counsel services to a wide array of businesses, including medical professionals, contractors, financial institutions, religious institutions, retailers, manufacturers, asset-based lenders, real estate investment firms, restaurants, and family offices.
Our firm offers outside general counsel services, including:
Selection and organization of optimal business structures;
Business formation; Strategies for business evolution and growth;
Evaluation and development of common legal agreements, such as employment agreements, vendor agreements, and leases;
Strategic advice regarding day-to-day operations and best practices;
Guidance regarding business financing options, refinancing, and loan workouts;
Counsel regarding acquisitions;
Risk mitigation strategies;
Evaluation and avoidance of prospective litigation; and
Assistance with business turnaround and dissolution.
FAMILY OUTSIDE SERVICES
The attorneys at Anderson Clarkson Johnson Brown, PLLC regularly assist family offices in addressing a broad range of governance, transactional, and litigation matters. We leverage in-house expertise and the expertise of our network of premier wealth managers, consultants, accountants, and insurance and financial professionals to serve our family office clients. We work as a team to proactively address a wide array of issues affecting our clients, including those relating to property acquisitions, private equity investment, securities, real estate, trusts and estates, and risk management.
Among other services, we advise our family office clients in the establishment and management of family offices, crafting and enhancing legacy plans through the development of family constitutions and other guiding documents, creating pre-and post-nuptial agreements, and establishing private trust structures and family limited partnerships
Ask One of Our Attorneys!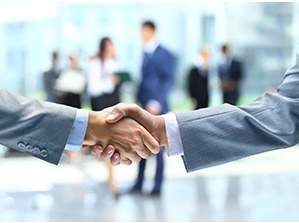 We're here to help answer your questions. Judicial matters can be complicated, our experts are on hand to help inform you of every aspect regarding your topic.
Email: contact@acblawgroup.com

Address: 2158 N Gilbert Road, Suite 114

Mesa, Arizona 85203

800 W Main St., Suite 1460

Boise, Idaho 83702